Fitness
Adult Fitness Classes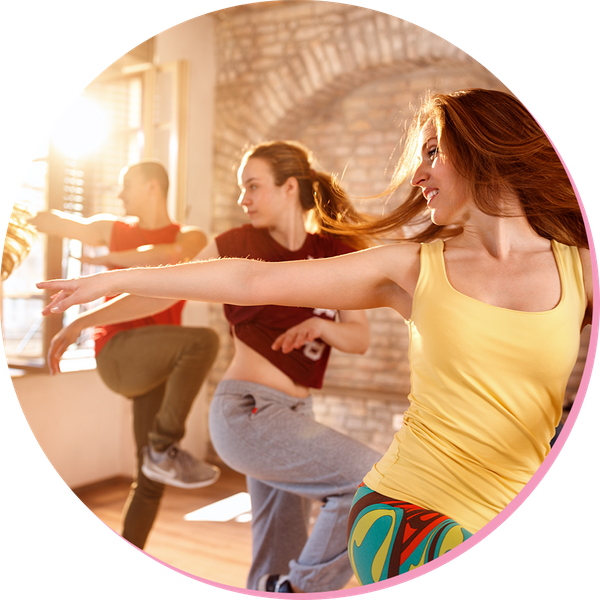 Convenient Classes
Several of our fitness classes are at the same time as your child's dance class. Mom and Dad, get fit as your child enjoys their dance class.
Trained and Exciting Instructors
AFAA certified and fully trained staff. Fitness-Friendly Studio Raised wooden floors, air-conditioned space suitable for safety and comfort.
Schedule
See our Facebook page: https://www.facebook.com/dwsfitness for current schedule. All classes are $10 per session. Dance CardioDance Cardio and StrengthStrength and Tone. Discounted class cards available. 10 class card is $90 and a 20 class card is $160. Cards do not expire.
Fitness Fundraisers
Every October a fitness fundraiser is held for Breast Cancer Awareness. Some of the events include:
2015 - April's Army
2016 - A Celebration of Survivors with a donation to the Satchels Of Caring organiaztion
2017 - Celebrating the Carozzas with a donation to the Wrapped In Love organization
2018 - Jeanine's Team
2019 - Celebrating the Huebners
A total of $4,000 has been raised and donated.
The month of February is when the "Go Red" fitness fundraiser is held to benefit the American Heart Association. This event has been held for 6 years. Since 2013 a total of $6,480 has been raised and donated.
Our Fitness Fundraisers have also supported the "Cheers For Ears" campaign organized through the Baldwin Whitehall School District to benefit Children's Hospital. The donations help to provide equipment and services to patients and families of children with hearing loss.